Government
---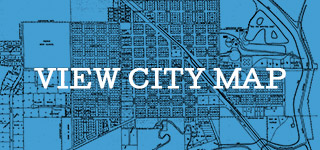 In March 2015, Pierce residents were asked to fill out a community wide survey. Over 300 residents filled out and returned their surveys! The survey serves as a strategic planning tool for the Mayor and City Council when it comes to setting long-term goals for the community. Within the survey, residents were asked, "What should be the top three priorities for the community?" The top three priorities were "Attract New Business/Industry; Streets/Paving; and Housing Development.
In April 2015, the City purchased a used 10-bin recycling trailer. A grant through the Nebraska Recycling Association funded by the Nebraska Environmental Trust paid for over half the cost of the trailer. Residents are using the recycling trailer located east of the old auditorium as a collection point for their recyclable household plastics and metal cans.
In June 2015, the Pierce Community Safe Routes to School project was completed. The Safe Routes project provides students a much safer walkway to and from school. This project was 100% funded by a federal grant and at no cost to the taxpayers of Pierce.
On September 2, 2015, a new housing subdivision was annexed into city limits west of the high school. The "Osborn Subdivision" will consist of 22 new housing lots.
In 2016, the City will be paving several blocks within town. This paving project includes W. Main Street and 549 Ave. adjacent to the high school property.